Restaurant: P.F.Changs
Price: $15 on avg per person.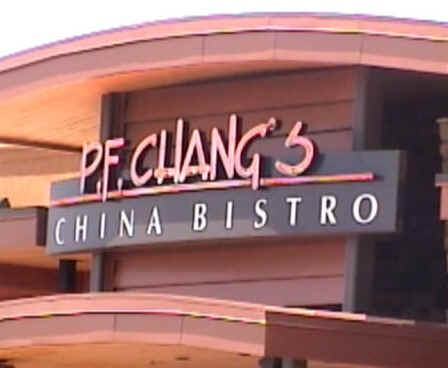 So I've never been to this place, but my grandparents gave my sister and I a gift card to eat there. I got the Dali Chicken, which apparently was sliced golden yukon potatos and chicken marinated in a chili garlic sauce, or something spicy! Loren got a bowl of Hot and Sour soup and Holy fuck was it big. Nicole (Loren's friend) tagged along and orderd the CHopped Chicken salad.
Then we ordered Cheesecake...
Overall the food and atmosphere was wonderful. Having never been, I know I will go back. I kinda thought it was the chinese equivelant to Cheesecake Factory... at least the share the same decorator!